Mobile Ink and Livescan Fingerprinting
Maryland DC Virginia Mobile Fingerprints
We provide Mobile Fingerprinting solutions for individuals, small businesses, and large corporations. Our Fingerprint Technicians travel to your location equipped with everything needed to take your fingerprints. They can meet you anywhere at any time. We make it easy and convenient for you to get fingerprinted while eliminating the hassles and nuances normally associated with the process. Our Fingerprint Techs specialize in traditional Ink and Roll fingerprinting (not digital) and have a super-low rejection rate. Our service includes fingerprint cards and ink for your appointment.
We also offer Livescan Fingerprinting. We process fingerprints for FBI, FDLE, ATF, and FINRA, Livescan background check results are delivered within 48 hours. Your information is submitted through our secure portal directly to the receiving agency.
Our Process
Once your fingerprinting request has been received, either by filling out our request form or calling us to schedule an appointment at (240) 474 6252, we will locate one of our trusted fingerprinting technicians near you and assign them to your location
We will then email you a confirmation letter containing all the agreed-upon details. To better serve you we request that all appointments be scheduled at least 24 hours in advance. We will, however, make every attempt to fulfill "same-day", "last minute" and "emergency" requests through our rapid response package.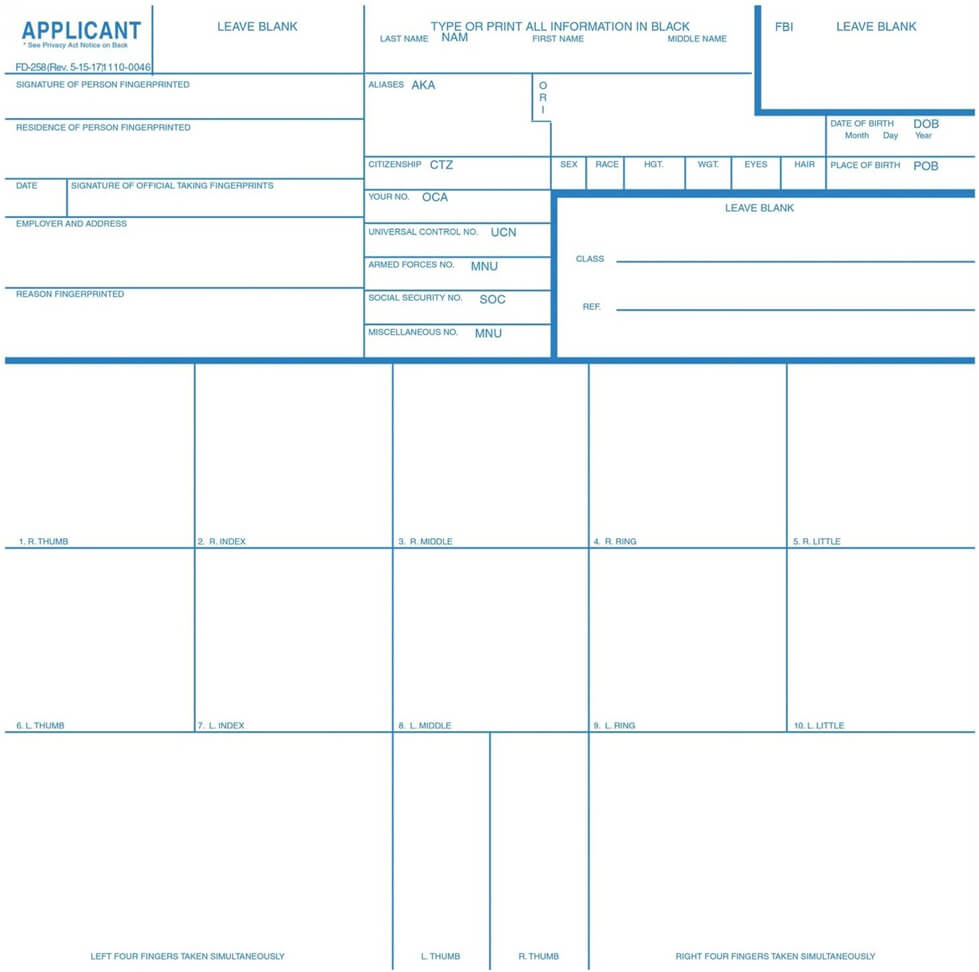 Fingerprint Cards
Fingerprint cards are the original method of fingerprint collection. Fingerprints are captured by placing ink on the fingers and then fingers are rolled onto fingerprint cards.
Fingerprint Card Services
We provide standard FBI (FD-258 and FD-1164) and FINRA fingerprint cards. Fingerprint card services can be provided on any type card. If you are in need of fingerprints on any card other than the cards listed above contact us so that we can provide you with instructions.
FBI Background Checks for Businesess
An Authorized Recipient is an entity, nongovernmental or governmental, that has been authorized by federal statute or federal executive order to receive fingerprint background check results on behalf of a prospective employee to determine their suitability for employment. Authorized Recipient entities that are issued an ORI (Originating Agency Identifier) number are able to outsource their fingerprint submissions to Approved FBI Channelers for quicker and more effecient processing.
A few examples of Authorized Recipients are:
Federally Chartered or FDIC Banking Institutions
Public Housing Authorities
Applicants for Federal Employment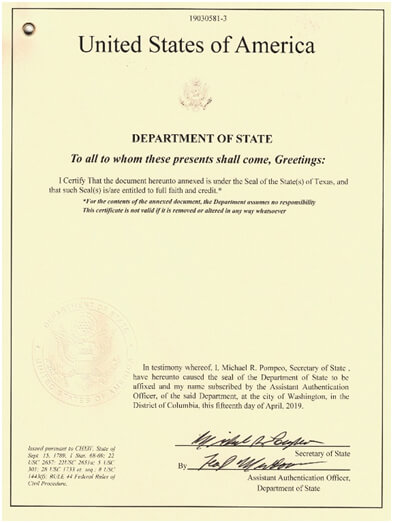 FINRA Background Checks
We are an approved fingerprint channeler to handle all of your Electronic Fingerprint Submissions (EFS) to FINRA. We have worked closely with FINRA to become authorized to submit EFS under the guidelines established by the FBI and FINRA, and is only one of thirteen companies in the United States to do so.
As a certified vendor, we offer a secure connection where fingerprints can be submitted electronically with results being delivered back to the broker dealer through FINRA CRD. Electronic Fingerprint submissions allow for faster processing times, highest quality fingerprints, lower rejection rates, and lower FINRA fingerprint processing fees assessed to firms.
We also offers fingerprinting on FINRA fingerprint cards. We will provide them upon request.
Florida Fingerprinting
Florida Live Scan fingerprinting is processed through the state of Florida's governing Criminal Justice Agency, which is responsible for handling all Florida background checks for civilians.
As a Florida Background Check Approved Live Scan Vendor, we can assist with all your Florida Live Scan needs
Private citizens, companies, and governmental entities may submit Florida Live Scan submissions.
ATF Fingerprinting
Pricing
$165 - This includes the first fingerprint card and travel to any location within a 15-mile radius.
Each Additional Fingerprint Card is $65.
Travel to locations over a 15-mile radius will incur an additional fee.
Note: All Appointments Must Be Paid in Full Before a Technician Is Assigned. This service is 100% Mobile. There is no walk-in location. We will come to you.